Obituaries of Notable Sheridan Residents
and Business Persons

This page was updated: December 10, 2021.
The latest update is for Ron Trujillo.
---
Adams, Adeline Czarny, 7/05/1925 - 5/17/2015. See separate article.
Adlon, Charles, 66, died June 10, 2002. Charles was a councilman for the city of Sheridan from January 1984 through December 1991. Charles was part of the "Frozen Chosen" Marines that served during the Korean War.
Appelhans, Margaret, longtime resident of Sheridan, passed away late in 2003.
Armstrong, Ted, died July 29, 2011. He married his wife, Mona Hornbuckle of Sheridan, Colorado, and had two sons. He retired from Public Service Company, served as a volunteer fireman, and as Mayor of Sheridan, replacing Mayor Jane Rosenbach in October, 1970 and serving one additional term afterward. He was active in acquiring the City Hall at 4400 S Federal Blvd. He obtained new IBM typewriters for the office staff, modernizing the City's office procedures.
Axsom, Bruce Allan, 11/11/1913 - 05/11/2014. Bruce was born in Greeley, CO, to Kermith and Eleanor. He co-founded Axsom Auto Wrecking in Englewood, CO, with his father in 1952 . Over the years, the company would grow to employ more than sixty people and establishing a reputation for honesty, integrity, and charity. He married Donna Louis Murphy, leaving shortly after to serve in the US Army in Korea. He established himself as a civic leader, serving as President of the Colorado Auto Wreckers Association, and the Nolanville, TX, Planning Commission. His Colorado roots go deep, claiming C.C. Eaton, as his great-great grandfather. Eaton was an original member of the Greeley (Union) Colony. Lincoln Gross, an Aspen, CO, newspaperman in the 1890s, was his greatgrandfather, as was Ora Crawford Axsom, who homesteaded the Axsom Farm in Washington County. Bruce was known for sponsoring car racing and youth sports across Denver. His son, Chris Axom, preceded him in death by six weeks, and he survived by his wife Donna Axsome, daughter Lu Ann Valles, son Scott A. Axsom, daughter-in-law Dr. Donna Jacobsen-Axsom, brother Duff Axsom, two granddaughters, Kim (Christian) Olson and Desiree Valles, as well as grandson Luke Olson.
Bell Sr., John E., DOB ? - 12/24/2012. He leaves behind his wife if 47 years, Rosalinda Bell; children John Jr. and Consuelo; granddaughters Nicole and Megan; great-granddaughter Mia and great-grandson Christian. He served in the Marine Corps.
Bernal, Bennie E., 81, born December 15, 1929. Died February 9,2011. Ben was a longtime resident of Sheridan. He was a retired machine operator. Bennie was preceded in death by his loving wife, Darlene, and son, Gary. He is survived by two sons, Russell (Kay) and Edward (Eileen), two daughters, Christine (Dale) and Jacqueline (Rick); 19 grandchildren, 22 great grandchildren; and one great great granddaughter.
Bocciarelli, Tena W., 11/28/1940 - 10/29/2018. Tena was born in Kansas City, Missouri. Her parents were Albert and Helen Woodson. Tena was a real estate agent and broker. She owned several rental properties and completed several house restorations. She spent many years showing AKC dogs. She loved to travel, the Denver Broncos, and her cat. Tena moved into Sheridan in 1977. Tena served on the Sheridan City Council from November 1978 through September 1982. Tena originally lived on Bryant Street but moved into a home on Clay Street. The home was originally built in Denver in 1933 and relocated to Sheridan during the eighties. It was a major undertaking as the house was moved down South Federal Blvd, then Dartmouth Avenue, finally to Clay Street, and placed on a new foundation. The garage was added later. Tena was predeceased by her longtime partner Lynn Guernsey in 2017. They were united in a civil union ceremony in 1978. After the change in Colorado law, they were formally married just prior to Lynn's passing. Tena is survived by her son Bradford Lob and three grandchildren.
Bomgardner, Letha Pearl, passed away on May 31, 2007. Pearl was active in the Volunteer Fire Department auxiliary and is survived by family.
Bond, Clark C., 1/26/1937 - 9/10/2021. See separate article.
Boorsma, Ina, passed away May 27, 2007. She is survived by daughter Incke Cadora and son John Olaf Boorsman. Ian her husband operated an assisted living home on W. Mansfield Avenue.
Bostdorff, Kenneth "Ken" E, 8/16/1953 - 12/18/2017. See separate article.
Brooks, Dr. Vera Mae "Vicky", 2/07/1934 - 7/08/2016. See separate article.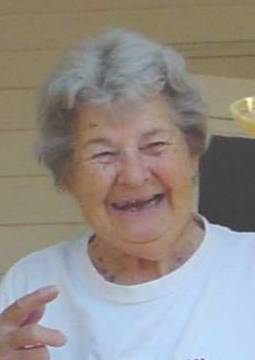 Bush, Magdalene "Maggie", 8/08/1922 - 1/18/2011 Maggie is survived by two brothers, Francis Bush (Betty) in Pueblo and Donald (Dorothy) Bush in Loveland and Sister-in-law's Dorothy Bush in Sheridan, Dorothy Bush in Denver. Proceeded in death by brothers Armond, George, Fred, Chuck and sister Betty. She also survived by numerous nieces, nephews, grand nieces and nephews and great grand nieces and nephews. Maggie worked as a secretary at Advance Neon Sign Company in Denver, Colorado. Maggie's two loves outside family was bowling (over 50 years) and following her Denver sports teams, Broncos, Nuggets, Rockies and Avalanche. Maggie also looked forward to having breakfast in the Colorado Mountains every year to celebrate her birthday. Maggie lived across Kenyon from the Fort Logan School and knew many of the students. She was one of the Sheridan Celebrates "Grand Marshals" of the Parade in recent years. She had many photos of the school and activities, having attended there herself years ago.

Butler, Lynn, 12/19/1947 - 1/15/2011. See separate article.
Carroll, Terry, 1944 - 11/09/2012. In addition to his wife Jill, he is survived by his two sons, Fredrick and Frank; grandsons, Aidan and Ronin; siblings, Tom (Sharon), Babe O'Dea Anderson (Don), Mike (Colleen), Judy (Larry) Blackford, Dan (Susie), Trisha Miller; and dozens of nieces and nephews.in the Phantoms Organization of the Young American League, which he helped found with Dennis Sullivan and his brother Mike. Terry graduated from Mullen High School and worked in Sheridan's school district from 1967-1975 beginning his career at Petersburg Elementary School as a PE teacher. When Petersburg closed, he took the opportunity to move up to Sheridan High School to teach Math and Social Studies. He was the assistant basketball and football coach for many years and then coached baseball. In 1998 Terry and Jill purchased the Aeroplane Club on West Alameda and then Carroll's Corner Pub on South Federal, which is still in operation today [2013]. In all of Terry's years of teaching and coaching, he touched the lives of many young men, several of whom are in those professions today.
Carter, Dorothy M., 4/24/1934 - 8/29/1999. See separate article.
Carter, Ronald L., 8/11/1955 - 10/14/019. See separate article.
Carter, William "Bill" C., 6/18/1932 - 10/21/2019. See separate article.
Cochran, Stephen "Steve" L., 10/16/49 - 04/16/20. See separate article.
Coggins, Kenneth, 4/5/1932 - 2/26/2013. See separate article.
Corbin, Doris, 11/11/1919 - 6/14/2013. See separate article.
Covey, Sr., Arthur Carl, 8/28/1930 - 9/15/2014. Art joined the Sheridan Fire Department in 1965. He served as Fire Chief from June of 1971 to June 1976. He continued as Fire Chief for another year beginning in June 1977 until he retired in June 1978. Over the18 years that Art served the City, he wore many hats including Animal Control, Code Enforcement, and worked other departments. Art and his wife Sherry, were also part of the group that started the Sheridan's Women's Fire Department Auxiliary. The group gave support to the firemen, preparing meals for when the men were called out, lending support for competitions, and actually competing in women's events. He is survived by his wife Sherry, and their children daughters Sunda and Shay, and son Art.
Covey, Sharon Kay (Feight) 10/17/1943 - 11/27/2014. Sherry was born at St. Philips Hospital Denver. She was raised in Denver by her Grandparents, who adopted her. She attended West High School, where she graduated. She was also a member of Beta Signa Pil Sorority. She married Art Covey on October 5, 1948, and they had four children--Kay Gallager (step child), Sunda Covery Leadbetter, Arthur Covey, Jr.; Shay Covey Claycamp. Sherry was a stay-at-home wife and mother. She babysat a lot of the Firemen's kids. When the children were all old enough to be in school, she worked at Golden Peaks Dairy as a manager, at the Arkansas Manor as a Activity Director, and at River Point where she retired. Sherry was very dedicated to her family and friends, loving being a part of the Sheridan's Voluteer Fire Department, maintaining a membershipo in the Sheridan Fire Department's Ladies Auxilliary, serving as President for many years. She was also a Girl Scout and Boy Scout Leader. Sherry was a huge Broncos and Colorado Rockies fan and collected Salt and Pepper Shakers, music boxes, and had a collection of 500 Santas. She leaves behind 12 grandkids and eight Great Grandkids.
Cruetz, Ernest "Ernie", an outspoken citizen of the hill, passed away in January, 2002. Ernie was a colorul character, who stood up for his rights, and those of his neighbors. Ne was often a visistor at the city council meetings.
Curnes, Jimmy E., 10/03/1942 - 7/12/2016. See separate article.
Czarnek, Susan Lyn (nee Minter), 53, passed away in 2009 after a short illness. She is survived by husband Mike (a former city council member), three children, sisters Katherine, Julie, Gigi, and Marilyn. Preceding her in death were parents Joe and Shirley Minter, former owners and operators of Monaghan's Tavern.
Dalquist, Dorothy C., 8/4/1934 - 5/23/2015. See separate article.
Daubert, Elmer Lee, passed away June 9, 2011. He had been married to Doris. He served as the custodian at Petersburg School for many years. He also served on the volunteer Fire Department for 20 years. He is survived by his two daughters. He lived on Girton during the flood of 1965.
Davey, Leo F., 9/7/1924 - 12/23/2004. See separate article.
Deden, John, 49, passed away in 2010. He is survived by his wife Robin, children Bobby and Nadine. He was the grandfather of three and is also survived by four brothers, five sisters, and numerous nieces and nephews. John was preceded in death by his parents Mary Ann and Ollie Deden.
Deden, Oliver, 77, affectionaly called Ollie passed away in 2008. Preceded in death by his wife, Mary Ann. Father of Dennis, Michael, Steve, John Deden, Brian Ahrens, Janice Stambuaght, Beverly Meyer, Angela Kern, Deanette Eades, and Barbara Ahrens. He was a gandfather and great great grandfather. Mary Ann worked for the school district as a cook. They were active in the city and in later years you could see them walking through the neighborhood.
deLaguna, Denise, Wife of City Council member Landau deLaguna died in June 2013. Denise was a talented woman who owned property in Idaho and Montana and is sorely missed.
Dietz, Bobby, 61, passed away on June 9, 2002. Bobby was a police officer for hte city of Sheridan in the early '60s and worked for Ben Roach, then Chief of Police.
DeNoyer, Edith E., 55, died April 20, 2006. Her husband Michael "Mike", has participated in many committees for the city. Children Jeanne and Michael Jr., graduated from Sheridan Schools, where both excelled as students. Edith Taught in the Sheridan Schools. She was a friend to everyone, loved her gardening and the summer she would be out working in her floppy hat and large gloves. She always had a friendly smile and wave.
Dickinson, Al, 93, passed away in December, 2007. Al and wife, Nellie, twin boys Tom and Jerry moved into the area in 1940. Their home at 3460 So. Dale Ct. Later Patsy, Dick and Bonnie was born. They left the area for a few years and returned in 1948. They lived at 3338 South Clay Street. Four generations of the Dickinsons lived in the area. Al's father George Dickinson, bought a number of properties. He and his wife Leta Evison, lived in area. Later, he and second wife Pearl lived in the area. Al built many things around Sheridan. He made everything by hand. He also worked on the city roads. Many people knew him as Uncle Al or Dick and in his later years he made all of the flag poles along South Clay Street. He was a business owner, construction worker, trucker, and family man. He took many of the neighborhood children with the family hunting, fishing, boating, and other activies. Dickinson belonged to the Verle Huffman VFW Post and participated in many of the parades in the city.
Dunn, Chauncey S., 97, died on March 17, 2002. Mr. Dunn owned South Park for Mobile Homes for many years. He was always enthusiastic and emphatic about explaining the difference between a mobile home and a trailer. He was also a broker at Dunn Realty.
Dunn, Chauncey Morgan, born January 6, 1932 and died October 8, 2012. He attended Colorado A & M (CSU) and served as a Marine. His first career was in real estate. After his retirement from Dunn Realty, at 40, he spent a great deal of time hot-air ballooning throughout the United States and abroad. His first marriage to Marie lasted 43 years and ended with her death in 1996. They had two daughters Cheri and Kelly and Chauncey was very close to their husbands, Eric and John. Their three grandchildren and one great-grandchild gave him great joy and are his legacy. His 15-year second marriage to Greta, added a whole new family with her children, Tina Johns (Frank), Karen Scholl, and Steve Jonas (Sue). He enjoyed much love and laughter with her 9 grandchildren and 4 great-grandchildren. Chauncey's sister, Carol Gaudet, niece (Michelle Deardorff), and two nephews (Pete and Bob) also survive him.
Farrington, Betty E., 11/25/1918 - 02/10/2016. See separate article.
Feight, Howard, 5/20/1927 - 8/02/2007. A long time resident of Sheridan. He leaves children Ed, Janet Patterson, and Connie Griffith. He had ten grand children and 12 great grand children, and one great-great grand child, along with numerous nieces and nephews. He touched many lives and will be loved and missed forever.
Fitzgerald, Margaret M., 12/14/1924 - 1/25/2015. See separate article.
Fulton, Glenn D. , 8/29/1935 - 7/18/2014. See separate article.
Garcia, Helen Mestas, born August 26, 1927 and died September 12, 2012. Sheridan Educator, more than 30-year Colorado Springs and Denver resident. Survived by a son, John Garcia; and a daughter, Fae Garcia Bush.
Gillespie, Dorothy LaVaughn, 4/11/1928 - 3/28/2017. See separate article.
Gogue, Vanessa M., 10/13/1983 - 10/10/2014. See separate article.
Grien, Keith Dallas passed away on October 23, 2007 at the age of 60. He is survived by son Brad, daughter Rhonda, sisters Valerie Egan, Natalie Dillermuth, and brother Curtis. Keith was the son of Earl Grein, postman, who was great friend of the city, and the brother in-law of former Mayor Jim Egan.
Grein, Mardelle C., mother of Natalie Grein and Valerie Grien Egan (mother in law of former Mayor Jim Egan), passed away in September of 2004.
Geurin, Edward Lamar, 8/26/1945 - 4/07/2015. Ed was born August 26, 1945, and died April 7, 2015. He was a jolly fellow, always offering jokes and kind words to everyone. He was instrumental in forming the Sheridan Optimists Club and served on the Planning Commission for several terms. He always joked when he owned his vacuum company that "My job sucks!" He is survived by his wife, JoAnn, daughters Tina Reyes, and Robin, great grandson Nico, and brother Nico.
Halfacre, Harry "Jack", 85, served as a councilman for the city. He and his wife Margaret (Peggy) were active in city afairs. After retiring from the city he mvoed to the western slope.
Halfacre, Gary, 54, passed away in March of 2006. Gary was the son of Harry "Jack" Halfacre and Peggy Halfacre. Jack was a Councilman from Ward 2 for the City for a number of years.
Hall, Frank Morgan, 93, died on March 27, 2010. He was survived by wife Eleanor, sone Frank III, daughter Charlotte, and two grand children. After serving in the Army during WWII Frank began his construction career working for Utah Construction and Mining. In 1949 he joined Craftsman Construction Co. as partner with Duane Lucas and Darwin Farnes. In 1956 he and his partners started Rocky Mountain Prestress in Sheridan. He retired in 1971.
Hall, Lillian, 8/27/1923 - 8/6/2011. Preceded in death by her husband Dorsey and son George (Michelle) Hall. She is survived by sons Thomas (Diane), Robert (Cheryl) and Charles (Vickie), brother Doug (Joyce) Brosius, nine grandchildren and 13 great-grandchildren. She was mom to many more and all will miss her greatly.
Hegarty, Bartholewmew, 9/17/1924 - 5/18/2015. See separate article.
Hensley, Esther, passed away on Saturday, April 21, 2007. Many students will recall the delicious food she prepared. She retired from the Sheridan School District and with her husband and moved to Wyoming. She will be missed by her two sons and friends.
Herman, Charles W. 3/2/1916-2/24/2001. See separate article.
Herman, Charlotte passed away in 2010. Charlotte was the wife of Charles Herman. She was active in her church and a great supporter of her husband Charles (who preceded her in death). Charlotte had moved to senior housing to be near her daughter.
Hokenson, Marguerite, passed away November 29, 2001 Marguerite was teh deputy city clerk for many years and then the court clerk before she retired around 1975 and moved to Loveland with her family. Her courtesy and kindness will be remembered by many.
Hutcheson, Ord Marvin, 8/15/1927-2/27/2018. See separate article.
John, Earl, 79, passed away in February of 2006. See separate article.
Jonkoniec, Carol, passed away in 2011. Jonkoniec served on the Sheridan City Council for a number of years. Because of her disability, the City Council was inspired to investigate and then build the new City Hall with handicapped accessibility.
Jugert, Marian. Holy Name Parish organist for the past 35 years, died on November17, 2013. Jugert was named a recipient of the Archdiocese of Denver's
St. Cecilia Award for her many years of music ministry to the Churches of Denver. St. Cecilia is the patron saint of musicians. Marian became organist at Holy Name in 1978 and served faithfully until January 2013 when she was treated for colon cancer. While she usually played for all three Masses, in May she came back
to play for the 8 a.m. Sunday Mass but her health forced her to retire at the end of August due to worsening health conditions, thus ending some 70 years of musical service to the Church. Marian and her husband Rudolph, who died in 1983, raised four children. She also worked in the Denver Public School system.
When told that a new organ would be arriving soon at Holy Name to replace one that had been destroyed by a lightning strike, Marian said, "Oh, I would love to get my hands on that keyboard." Sadly, Marian died the week before the new organ arrived.
Kanoza, Dolores M. passed away in June 2007. She was the mother of Eddie Kanoza who operates the South Suburban Parks and Recreation Center and works very hard on the Sheridan Celebrates event. Besides Eddie, she leaves son Lawrence (Ellen), Maryanne (Rob), and sister Kathleen Torres.
Kellogg, Christine Kellogg, passed away in January 2012. She was predeceased by her husband James. Both were long time residents of
Sheridan. Both are missed by their children James, Dwight, David, Elaine, seven grandchildren, and one great granddaughter.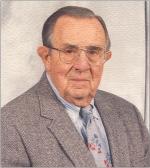 Kellogg Sr., James (Doug), 8/19/1920 - 3/21/2010. James Douglas Kellogg was born in Lansdowne, MD on August 19, 1920. His parents were Dwight Edward Kellogg and Mary Helen (Ferguson) Kellogg. Doug lived in the Lansdowne area for many years and enjoyed hunting, fishing and spending time on the Chesapeake Bay. He also loved playing football and was invited to try out at the Washington Redskins training camp in 1939. Doug served with the fifth Marine Division during World War II and was awarded the Purple Heart for wounds received during the Battle of Iwo Jima. Doug married Christine Doneski, the girl across the street, on May 24, 1952 in Ellicott City, MD. Doug was a maintenance supervisor for Martin Marietta Aerospace Division and retired after a forty five year career. Martin Marietta transferred Doug to Colorado in January 1957 to supervise the engine prep crew for the Titan missile project. Doug was a sponsor of the Regiment Royale color guard for several years during the time that his daughter, Elaine, was a member of the group. He also enjoyed watching his son, David, play football for Sheridan High School as well as David's activities with the Blue Knights drum and bugle corps. Doug had a passion for golf and played the game for many years. He loved to discuss the finer points of the game of golf or express his opinions about various football teams and players at any time with anyone. Doug is survived by his wife of 57 years, Christine Kellogg of Sheridan, CO; son, James Kellogg and wife, Kathy of Loveland, CO; son, Dwight Kellogg of Arvada, CO; daughter, Elaine (Bunny) Kyle and husband, Dan of Highlands Ranch, CO; son, David Kellogg and wife, Carrie of Lakewood, CO; seven grandchildren and a great granddaughter. He is survived by wife Christine of 57 years, sons James Jr. (Kathy), Dwight, David (Carrie), and daughter Elaine "Bunny" (Kyle), seven grand children and a great grand daughter. Doug was on the Sheridan Sanitation Board for many years.He passed from this life on March 21, 2010 in Sheridan, Colorado.

Kellogg Kyle, Elaine "Bunny", 4/17/1960 - 10/3/2013. Bunny graduated from SheridanHigh School in 1978. She is survived by her husband Dan, and son Adam, and daughter Melissa, and granddaughter Alexys.
Kloppenberg, George, 11/2/14 - 5/8/04. See separate article.
Kunkel, Clifton O. longtime resident of Rose Gardens subdivision, passed away in April of 2004.
Kusick, Carl P., 11/24/1918 - 12/10/1998. See separarte article.
Leal, Estevan Orlando G. 8/13/1930 - 5/07/2012. See separate article.
Lynch, C. Richard "Dick", passed away on Friday, September 13, 2002, of heart failure. Dick spent the last months of his life in a nursing home. He served as councilman for the city of Sheridan from January 1978 through October 1980. Dick operated a tire store on Belleview at the Platte River on the southeast side. The building was washed away during the flood of 1965. Dick was born in 1929 and spent his youth in the city of Sheridan and was helpful with anecdtes and palce histories from those years. He was interview for the Sheridan Celebrates program book Family Ties II 1995.
Lindstrom, June E, 5/26/1925 - 2/18/2011. See separate article.

Mack, Anne Brigham, 1/14/1922 - 6/04/2014. Served as the librarian at Sheridan High School for many years. She is survived by son David and daughter Catherine. Died June 4, 2014, Denver, Colorado. Survived by son, David Mack and daughter, Catherine Hope; four grandsons, and a great-granddaughter. Born Providence, Rhode Island to Herbert and Mary Brigham. She attended Vassar College and also lived in New York City. Married Henry Mack and moved to Denver 1955. Received her M.A.,at University of Denver. A Member Denver Chapter DAR.

Maez, Presiliano "Pres" A., 12/1/1999 - 4/7/2021. See separate article.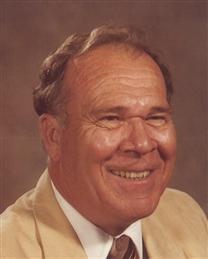 Martin, James F., Sheridan High School Principal in the Seventies and Eighties
Passed away on July 3, 2011. Born June 15, 1926, age 85, nephew, father, grandfather and great grandfather. He was a long time teacher, coach, athletic director and principal at Sheridan High School. He was the principal in the seventies and eighties. He owned and trained thoroughbred horses at Centennial and Arapahoe Parks. He is survived by his uncle, Charles Martin; son, James (Cheryl) Martin; daughter, Toni Martin; step daughters, Margaret (Dave) Westfall, Bryn (David) Stewart; stepson Andy (Tia) Williams and numerous grandchildren and great grandchildren. He was preceded in death by his wife, Barbara. See separate article.

Matzke, Rose Marie, 6/13/1929 - 10/17/2012. Rose Marie, 83, a Denver native, passed away on Wednesday, October 17. She is survived by her children Dan (Rosemary) Matzke, Sue (Gary) Frantz, Rebekah Matzke, Paul (Sandy) Matzke, Elizabeth Kelley, one brother Stanley (Penny) Powell; 12 grandchildren, 17 great-grandchildren, numerous nieces and nephews.
McCoy, Earl, 8/8/1924 - 5/31/2007. See separate article.
McCoy, Wanda, December 8, 1922, she passed away on February 10,2011. Preceded in death by husband, Earl, and son, Eric. Survived by son, Anthony, and grandson, Anthony. She was retired from her life's work as a social worker for the Mental Health Services of the State of Colorado.
Meyers, Albert Athur., 9/25/1933 - 6/15/2010. See separate article.
Miller, Delona, 3/6/1949 - 6/30/2012, Delona and her mother Barbara Banes Mitoff were very active in the City history. They did a number of interviews on tape, of persons who have now passed away. These tapes will provide information that will be very valuable to the history of the City. Delona's husband Danny was a Volunteer Fire Fighter and so she was also active in the Women's Auxiliary.
Morgan, Dorothy Lee, 3/12/1909 - 5/25/2007. She was born March 12, 1909 in Cherokee, KS, the oldest child of LeRoy and Agnes (Gillhouse) Burgman. She attended Coffeyville, KS public schools and graduated form Coffeyville Jr. College in 1928. She attained a BS from Pittsburgh State University in Pittsburgh, KS in 1933, and an MA from Denver University in 1960. She was married to Cleon J. Morgan in 1932. She taught school in several South East Kansas towns in the 1930's and in the Topeka Public Schools in the 1940's and 50's. In 1956 she and Cleon moved to Denver where she taught at Sheridan High School for 16 years until her retirement in 1979. She taught both English ,Journalism, and Typing. She was active in the American Association of University Women. She and Cleon were active in the Mariners Group of the Montview Presbyterian Church, the Denver Garden Club and The William H. Jackson Camera Club. She enjoyed writing and her poetry and articles were published in several magazines including Business Education World, Reader's Digest, Outwitting Handicaps, National Poetry Anthology for Teachers and Librarians, and the Disabled American Vets Magazines. She was preceded in death by Cleon in 1994. Mrs. Morgan is survived her son C. J. Morgan II and his wife, as well as 1 granddaughter and 2 great grandchildren.
Mueller, Clifford W., 9/15/1934 - 3/15/2018. See separate article.
Murphy, Rev. William P., Pastor of Holy Name Church, passed away of cancer in April of 2004.
Nelson-West, Shirley, of Strasburg went to her rest in January of 2007. She is survived be her husband Check West, of Sheridan and children by a previous marriage. Shirley and Check were married in the Sheridan City Hall, one of the first weddings held there. She was a lovely bridge descending the staircase to greet her husband to be and guests. They lived for a time in Sheridan at Chuck's house. But she missed her friends and family so they moved to her house in Strasburg. Chuck is a member of the Historical Society and a City Council member.
Phibbs, John "Jack", 5/14/1930 - 10/18/2013. Jack was a longtime resident of Sheridan and is survived by his wife Viola Phibbs, son John Phibbs, Jr.; step-children Philip Salbato, Anita Salbato Valencia; sister, Kathleen Harris; grandchildren Ryan, Connor, and Khloe Phibbs; step-grandchildren Justin and Jared Salbato, Amber Valencia Reeder, John Valencia, Samatha Harrod; step great-grandchildren Gideon, Fiona, and Addison Salbato, Ashlynn, Cayden, Dominic, and Carley Reeder. He is preceded in death by brother Daniel Phibbs and step-daughter Marinella Salbato Harrod.
Price, Gary, passed away in 2008. Gary was the Principal at Fort Logan Elementary School and died suddenly at his home of a hear attack. Price had planned to retire at the end of the school year. He was a popular educator and missed by his peers.
Reffel, Larry E., 61, passed away at home, May 25, 2011. He was born on March 24,1950, in Denver. He graduated from Sheridan High School in 1968 and went to the Marine Corp from 1968-72. Larry repaired typewriters and owned his own business, Colorado Business Machines. He loved watching sports and spending time with his family. He is survived by his twin sons, Lee and Lyle; granddaughter, Anna; daughter-in-law, Leah; his sisters, Vicki, Terry, and Pam; and a host of other family and friends.
Rinnander, Dorothy Mae of Rose Gardens passed away in January of 2009. She is survived by sons Kelly, Kevin, and Keith (their spouses), grand children Kasey, Kara, Kane, Kody, and three great grand children.
Rowland, John E., 89. was born December 24,1921, in St. Francis, Minnesota. He died March 17, 2011, in Denver, CO. His parents were William A. Rowland and Mary Mambourg. He is survived by a sister, Helen (lesse) Proctor of Los Angeles, CA; three children: Carol Rowland of Grand Junction, Colorado; Roger (former Mayor of Sheridan) and Tim Rowland of Denver; and a niece, Kristi Rowland of Denver. He is preceded in death by his brother, Alfred J. Rowland. John loved trains and rode them a lot in the 1940s and 1960s. He traveled the rails through the Moffat tunnel several times. John served on the Sheridan city council in the early 1960's.
Royer, Carroll G., 3/24/1931 - 12/25/2016. See separate article.
Royer, Donna L., 2/12/1932 - 1/07/2014. See separate article.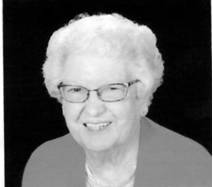 Rynearson, Barbara J. 4/27/1933 - 9/25/2014 Barbara passed away September 25, 2014. She was preceded in death by husband James J. Rynearson, parents Harry and Gladys Brooks; brothers Gordon and Rolland Brooks. She is survived by children Mark (Peggy) Rynearson; Mike (Jeanne) Rynearson; Marsha (Robert) Gentert, and Michel (Virgil) Hoffman; 7 grandchildren, 9 great grandchildren; brothers Gayle and Gary; sisters Joyce and Darlene; and numerous nieces and nephews. Mrs. Rynearson was born on a farm near Edgar, Nebraska to Harry and Gladys (Beck) Brooks. She was raised in Nebraska. Graduating from Mary Lanning Memorial Hospital School of Nursing in Hastings, Nebraska in 1953. She went on to become a Gerentologic Nurse Practioner in the 1970's and continued to work in the field until her retirement from the Senior Health Center in the old Beth Israel Hospital in 1994. She then had her own company providing physicals for day care providers until after her 75th birthday when she decided that she was ready to retire and enjoy her hobbies of fishing, embroidery and reading. She enjoyed playing cards, traveling and spending time with family.

Sample, Betty (Elizabeth), 11/28/1933 - 3/15/2014. Betty is preceded in death by her husband Norman. Betty and Norman owned and operated Colorado Auto Parts for many years. She is survived by her son Ray and daughter Alice Corns and her husband Gary; her sisters Shirley Hildebrand and Kathryn Heuring; grandsons Eric and his wife Casey Corns, Adam and his wife Jandi Corns; and great-grandchildren Jaxon, Hailey, Ava, and Austin.
Sample, Norman E., founder of Colorado Auto Parts and a longtime businessman in Sheridan (father of former Police Chief Ray Sample), was buried on September 15, 2004.
Samuelson, Carole, of Rose Gardens passed away in 2009. She is survived be her husband and two daughters.
Saunders, Lorraine, Longtime resident of Sheridan. Her son Richard and grand child attended Sheridan Schools. She was 91 when she was laid to rest on March
17, 2011.
Saunders, Richard, passed away in 2006. The son of Lorraine Saunders a long time resident. Richard attended Sheridan Schools. He was preceded in death by his father Richard Saunders, Sr..
Sharshel, Clara V. passed away August 24, 2010. She was the wife of Donald Sharshel. She is survived by children, grand children, and great grand children.
Sharshel, Donald L. "Doc", 83, long time resident of Sheridan passed away in August of 2006. Survived by his wife Clara, sons Donald Jr., Roger, and Dwayne, plus many grandchildren and great grandchildren.
Shephard, John Sylvester, 10/22/1935 - 7/20/2013. John "Shep" Shepard is survived by his children Jaydee Shepard, Janiece Shepard, Glenn Shepard, John M. Shepard (Annette), Don Shepard (Lisa), and Mike Shepard (Margie). He has several grandchildren and great-grandchildren. Shep was a long time resident of Sheridan, Colorado. He also served as a U.S. Marine. He had a passion for collecting and loved helping people in need. Hs house was a gathering place for all. But there was a catch...if you knocked at the front door, you didn't belong and your knock would go unnoticed. But if you came to the back porch, you knew you belonged and were always welcome, no matter the time of day or night. He is loved by so many, and will forever be a legacy in those hearts. His stories, especially the Goat Story will go down in the history book of his life.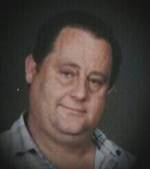 Simons, Danny L., 11/20/1947 - 2/11/2015 Was born in Denver, CO, November 20, 1947, to parents Pete and Ella (Wymeyer) Simons, and died in Chillicothe, MO, on February 11, 2015. He was the owner of Dan's Sports Tavern Sheridan, Colorado. Survivors include one son Danny (Travis) Simons of Kansas City, Missouri; two daughters Tonya Willcuts of Chillicothe, Missouri, and Tamra Attwood of Lake Arrowhead, California; nine grandchildren; eight great-grandchildren; two brothers Eddie and Larry Simons of Englewood, Colorado; one sister Diana Hancock of Englewood, Colorado; and several nieces and nephews. He was preceded in death by his parents; and one brother Darrell Lee Simons.


Smith, Don P., former City Attorney, passed away in June, 2002. Smith served the state in it's efforts to expand Colorado's highway system and was elected as a state trial judge in 1964, serving in the 18th Judicial District, which includes Arapahoe County. He was a Mason and participated in the cornerstone placement ceremony of the new Sheridan Municipal Center in 1987.
Sovern, Douglas "Doug" T., 03/23/1944 - 03/13/2019. See separate article.
Spaar, Jack, 10/19/1923 - 2/26/2002. Jack was a master electrician, organized a number of the retired master electricians to work on the Field Officers Quarters at Fort Logan that is being restored by the Friends of Historic Fort Logan at 3742 W. Princeton Ave. A master plan was developed by an electrical engineer and the entire building was rewired according to the plan. All materials were donated through the efforts of Mr. Spaar.
Spees, Sarah D., long time supporter of Sheridan Celebrates. Her generosity included allowing the committee to use her vacant lot across from the Sheridan Municipal Building for parting during the activities over the years.
Stanfield, Douglas Paul, 1/21/1952 - 11/10/2013. Doug was one of five sons of John and Edna Stanfield. He grew up in Sheridan and graduated from Sheridan High School in 1970. He was a well respected and conscientious employee for Chicken Unlimited, Curtis Mathes Television, and a school bus driver for Sheridan Schools. He was a member of Amazing Grace Church, active in the Men's Fellowship and competitive softball leagues, and served on Sheridan's City Council, where he was instrumental in getting streets paved. He is survived by brothers Wesley of Prescott, AZ; Gordon of Parker, CO; and Stewart of Denver, CO.
Stanfield, Edna, 85, preceded in death by spouse John Stanfield (long time Chief of the Sheridan Volunteer Fire Department), and sone Robert. She was the mother of Wesley, Gordon, Doug, and Stewart. Edna was invluved withe Auxiliary of the Volunteer Fire Department. Her husband John supervised the buidling of the firehouse at Umatilla and Hamilton Place, and restored it after the 1965 Platte River flood.
Svigel, Bernice died on May 10, 2014. She was 87. The Svigel family originally had a bicycle shop in Petersburg that later became an auto repair shop. Improvements to US 285 and Santa Fe ramp forced them to move their business further south along Santa Fe. Joe Svigel was instrumental in organizing Petersburg reunions and has many photographs of alumni from the school
Svigel Jr., Joseph, 11/19/1925 - 03/01/2002. The Svigel family came to the Petersburg area many years ago. They had a service statin near the Petersburg Hotel (at the intersection of Old Hampden and Santa Fe Drive). Repairing tires and automobiles, the family moved further south on Santa Fe Drive, opening an auto parts facility. Svigel was a student of the Petersburg and kept many scrapbooks filled with newspaper articles and photographs of the different classes at the schoo and the history of Petersburg itself. He was always helpful with historical items.
Tafoya, Barbarita C. passed away in November of 2008. Barbarita worked at Sheridan schools for many years. She is survived be her husband and former Councilmember Jose Tafoya, children Joseph, John, and Chrissy, and eight grand children.
Tatarka, William "Bill" passed away in March of 2010. Bill was the owner and manager of A-B&C in Sheridan. He was printer and well known for is trademark highlighter-ink pen combo. His happy smile will be missed by many. Bill was preceded in death by his wife Mary. He is survived by children Joseph, Martin, Agnes, and step children Kathleen, Daniel, and Melanie.
Tibijas, Emily M. passed away in 2006. She was the mother of Danette Trujillo of Sheridan. Danette served the city in both city offices and the Police Department.
Tiech Sr., David E., 9/23/1925 - 06/04/19. See separate article.
Todd, Jerrold W. passed away in 2009. He is survived by sons Jerrold and Aaron, grand children Christopher, Amy, Ales, Joshua, Bryson, Karissa, and Kurtis. Jerrold served on City Council during the 1970s.
Trujillo, Danette, 1/13/1945 - 4/11/2013. She is survived by her husband, Ron Trujillo; their children and spouses Rhonda Poelma, Brian and Doris Trujillo, and Angie & Mike Lopez. She leaves behind grandchildren Debbie, Matthew, Elizabeth, Kyle, Melanie, Sean and Savanna; great-granddaughter Angelina. She is preceded by her parents, John Tibljas and Emily Necas Tibljas from Raton, New Mexico. She married the love of her life, Ron Trujillo in 1963. She worked as an Executive assistant for 20 years, enjoyed gardening, watching her grandchildren grow, and cheering on the Colorado Rockies. Danette was a long time employee of the City of Sheridan. She first worked in the City Clerk's office and then transferred to the Police Department. She left the City to work for a City Attorney. Danette was the City Clerk from November, 2000 through April, 2002.
Trujillo, Ron, 10/2/1940 - 10/13/2021. See separate article.
Truesdale, Donald W.. 2/22/1930 - 12/20/2013. Don was born to Russell Thair and Sarah Maude Truesdale in Cadillac, Michigan. Donald caught the eye of one Sally Irene Carlson and on May 10, 1949 they were married, and would spend the next 52 years together. Don is preceded in death by his father, Russell Thair Truesdale; mother, Sarah Maude Garne Truesdale; brothers, Elmer, Lloyd, Claude, Wendel; sister, Joyce; and wife, Sally. Donald worked for the City of Sheridan in the early 60s performing Code Enforcement duties and read water meters for many years.
Vigil, Juanita, 5/16/1922 - 3/07/2013. Long time Sheridan resident and former member of the Sheridan Historical Society. See separate article.
Waite, Anna L. passed away in 2007. She came to the Sheridan area as a child. Her father had a grocery store on W. Mansfield Avenue. She married a soldier from Fort Logan and knew much of the history of the area. She was glad to share her knowledge with both the Friends of Historical Fort Logan and the Sheridan Historical Society. She is survived by a daughter Dolores, her husband Jim, son Richard (Esther), nine grand children , 26 great grandchildren, and 5 great-great grand children.
Waldow, Elmer, 77, passed away in 2008. Elmer was raised in Sheridan. After retirement he moved back into the city to be near his mother. He was active in city government and was a city councilman. He told many great stories about things that occurred when he was a young man living here. He is survived by his children, grand children, and great grand children.
Webb, Bob G. 10/2/1921 - 3/26/2003. See separate article.
West, Charles "Chuck" R. 6/29/1934 - 2/19/2018 See separate article.
Windholz, Jim, 65, passed away on New Year's Day of heart attack, which in California to attend the funeral of his sister. Jim was a vital part of the Sheridan city government, advising the Holme Rule committee and later as City Attorney. His unexpected death was a shock and surprise to all.
Wollenweber, Arthur "Art" W., 6/13/1929 - 2/27/2018. See separate article.
Woodlee, Corliss V., 9/1/1927 - 9/4/2015. See separate article.
Woodlee, Merle Donald, passed away on July 12, 2011, in Englewood, Colorado. A longtime Sheridan resident, Merle is survived by his wife, Corliss, eight children; sixteen grandchildren, eight great grandchildren, and one brother. He was always a willing volunteer for the City of Sheridan, answering phones after the Bear Creek flood in 1967. His children all attended Sheridan schools.
Woodlee, Michael R., 4/10/1957 - 2/28/2017. See separate article.
Yarbrough, Rowena, 4/10/1933 - 8/06/2015. See separate article.
Zuniga, Daisy Dulcina, 80, passed away in 2010. She was a long time resident on South Alcott Street where she raised children Joe, Manuel, and Marie. She is survived by husband Salvador, sister Josie, twelve grand children, 13 great grand children, and numerous nieces and nephews.
Zuniga, Salvador, 2/09/1931 - 10/6/2014. See separate article.
---
If you have any corrections or an obituary that you would like to add, please contact the Sheridan Historical Society webmaster Roger B. Rowland.

---
About the Society
/ Board of Trustees / Historical Articles / Home Page
Meetings / Membership / "Sheridan Celebrates" / Sheridan Schools / Other Links
Copyright © 2021 by the Sheridan Historical Society, Inc.
All rights reserved