Douglas "Doug" Terrill Sovern
March 29, 1944 - March 13, 2019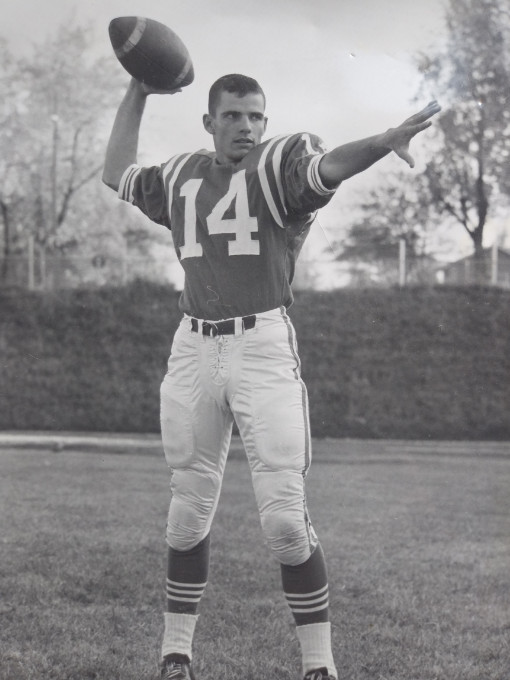 Doug was born March 29, 1944 in Denver, Colorado the son Douglas C. Sovern and Elaine Rose Sovern (nee Ross). The Sovern family was a multi-generational family in the City of Englewood. Doug was the fourth generation in Englewood.
Doug attended Cherrelyn Elementary, Sinclair Junior High, and graduated from Englewood High School in 1962. While in high school Doug participated in football, basketball, and baseball. He was a member of the Key Club, Gavel Club, Student Senate, and the Honor Society. Doug went on to attend Colorado State University in Fort Collins and majored in Civil Engineering. He received his Bachelors and Masters at CSU. He was a member of the Lambda Chi Alpha fraternity.
Doug met his wife, Donna Davis, while attending CSU and they were married in 1968. Both Doug and Donna worked at Wright McLaughlin Engineers. Doug would stay with Wright McLaughlin for twenty years. They lived in an apartment home on South Washington Street. In 1971 they moved into their brand newly built home on South Knox Court in western Englewood. Their daughter Holli was born in 1972.
Doug started learning about firefighting in the early sixties, with his dad, who was a paid member of the Englewood Fire Department. Doug's father was Chief of the Englewood Fire Department in 1968. It was at that time that Doug started working as an Englewood volunteer firefighter. Doug served on the Englewood City Council from 1974 through 1978 as an at large member.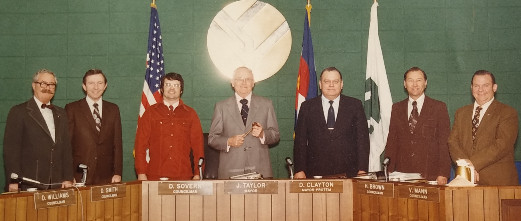 City Council, Englewood, Colorado - 1974-1978 (Doug Sovern, third from left)
Doug later became a volunteer with the Sheridan Fire Department. This was at the time when the City of Englewood discontinued the use of volunteers in the late eighties. Eleven Englewood volunteers transferred to the Sheridan Fire department as volunteers. Doug stepped down as an active volunteer firefighter after twenty years of service.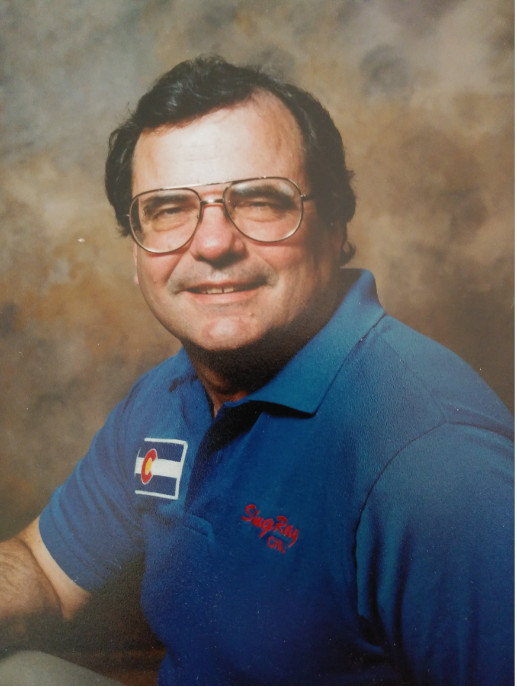 Upon taking his official retirement in 1994 Doug wrote the following in a letter to the Sheridan Pension Board. "I can't say that every minute of all my years of service were filled with joy, but I can say that it was a worthwhile endeavor, particularly the time that I spent on the Sheridan Fire Department. Fighting fires was the activity that I wanted to do. At Sheridan, that is what we got to do."
One of Doug's lifelong hobbies was participating in chili cookoffs. Doug competed in the International Chili Society's World Championship multiple times; placing second twice. His team name was Stingray Chili. Combining his love for cooking and classic cars.
With their daughter in college, Doug and Donna decided to move to Seattle in 1991. They lived in Seattle for 17 years. Doug was having health issues and Donna was in job transition so they decided to move back to Colorado. Doug and Donna celebrated their fiftieth wedding anniversary in 2018.
They had been back in Colorado about eleven years when Doug passed away on March 13, 2019 from complications of diabetes and kidney disease. Two weeks short of being seventy-five years old. Doug is survived by his wife Donna of Aurora, daughter Holli (Richard) Tredinnick of Memphis, Tennessee, granddaughters Shawn Marie and Alexis Trendinnick, and brother Barry Sovern of Silt, Colorado. He was predeceased by his parents and older sister Sherrill Sovern.

---
About the Society
/ Board of Trustees / Historical Articles / Home Page
Meetings / Membership / "Sheridan Celebrates" / Sheridan Schools / Other Links
Copyright © 2020 by the Sheridan Historical Society, Inc.
All rights reserved