Clifford W. Mueller
September 15, 1934 - March 15, 2018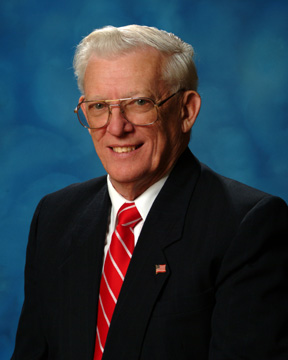 Clifford "Cliff" Walter Mueller, husband of Maggie, died unexpectedly Thursday morning March 15, 2018. Cliff was born in Jamaica, Queens, New York, on Sept. 15, 1934 to Christian and Stephanie Mueller. He had 7 siblings including: Dick Mueller of Pennsylvania, Don Mueller (deceased), Margaret Burnett of North Carolina, Kenny Mueller of Florida, Jack Mueller of Florida, Barry Mueller (deceased), and Steven Mueller (deceased).
He attended Thomas A. Edison Vocational High School in Jamaica and graduated in 1953. He served in the Army Reserves. He was an electrician and foreman for 65 years working on high rise buildings in New York City and Denver.
Cliff moved to Sheridan in 1982. He bought a duplex on south Bryant street and set about restoring and remodeling his new home. He updated the garage, added a solar panel system, and solarium. Cliff repurposed tongue and groove panels taken from an old Rio Grande Railroad water tank for the solarium. He then added a hot tub to the solarium. After a serious injury he had to sell his "treasured" home. He relocated to Southpark Mobile Home Village on south Federal. He was at it once again, improving his mobile home.
Cliff met his current wife Maggie in 1999. With a new sense of purpose, he built their new home on south Clay street toward the top of the hill. Thinking ahead, he included an elevator. That is a story unto itself. The home has a beautiful view to the south. City hall and the high school can be seen from the front window.

Cliff served the City of Sheridan for over thirty years in many ways. Cliff served on City Council two different times. First from January, 1986 through October, 1993 and from October 2002 through October, 2013 for a total of nineteen years. There was only one other elected official that served longer than Cliff. (Wilfred D. Corbin served twenty-one years.) Cliff once said "Sheridan needs the citizen's involvement to make things work."
Cliff helped create a committee for the city Centennial Celebration in 1990. He "drafted" former Mayor Roger Rowland to head the Centennial Committee. This would become the spring board for Sheridan Celebrates, created in 1991. Cliff was the Chairperson of Sheridan Celebrates from 1991 through 2007. He continued as a member of the Celebrates committee through 2017, for a total of twenty seven years. He served on the committee longer than any other person.
Cliff was instrumental in getting the Sheridan Historical Society created by the City Council in 1991. Cliff served on the Society Board of Trustees as an original member. He was elected President of the Board for a second time in 1995. He then remained President until his passing. He served on the Board longer than any other person. He was the "face" of the Historical Society. He will be greatly missed by the Society.

At one time or another, Cliff served on the following committees:
Arapahoe County CSU Extension Committee

Denver Regional Council of Governments (DRCOG)

Sheridan Board of Adjustment

Sheridan Planning and Zoning Commission

South Platte River Working Group - This group was dedicated to the clean up and improvements to the river. They obtained the major grant for the funding of River Run Park, on the Platte at Oxford Avenue.
He also served as the Mayor Pro Tem.
Notable volunteer accomplishments include:
Acquiring the show wagon from the City of Englewood for $500.00 for Sheridan Celebrates. The City of Sheridan sold it a few years back for over $6,000.00.

He coordinated and installed the utility pole, conduit, and eletrical panel for the show wagon at Barnes park.

He was involved in every historical marker placed by the Historical Society. He was heavily involved in the design, construction, and installation of the three latest markers on the Platte River and Bear Creek Trails.

He raised more donations in the first twenty years of the Sheridan Celebrates than all other persons combined.

He was heavily involved in updating the electrical wiring and fixtures for the Officer Quarters house on Princeton Circle for the Friends of Historic Fort Logan.
Clifford was a fabulous cook, a talented gardener, and a devout Catholic. Cliff was an active member of the Knights of Columbus. "More than anything, Cliff was a family man, always there for his family whether at holidays, birthdays, plays, soccer games, moving, building homes, wiring decks or simply spending time with his grandchildren. He was a hardworking, fun loving, dedicated man who gave 100% to everything he endeavored. His smile, laughter and dedication to all to of the people and things he loved will be sorely missed."
Clifford is survived by his wife, Marguerite (Maggie) Mueller. He is also survived by three children, 8 grandchildren and 2 great grandchildren: Christian and Sue Mueller of Bailey, CO and their children Joshua, Jacquie (great grandchildren Christian and Juliet), Sean and Johannes; Adam and Kris Mueller of Littleton, CO and their children Kendra and Amber; and Lauren and Phil Burgess of Castle Pines, CO and their children Gabrielle and Kona. He was also survived by Maggie's 3 children, 5 grandchildren and 3 great grandchildren: Tony Bitonio and Elena of Hanford, CA; Kathy Wright and her children Arian (great grandchild Wolfe) and Jade (great grandchildren Olivia and Max) of Long Beach, CA; and Mike (deceased) and Debbie Bitonio and children Katie, Joel and Lucas of Lakewood, CA.

---
About the Society
/ Board of Trustees / Historical Articles / Home Page
Meetings / Membership / "Sheridan Celebrates" / Sheridan Schools / Other Links
Copyright © 2018 by the Sheridan Historical Society, Inc.
All rights reserved