Salvador Zuniga
February 9, 1931 - October 6, 2014
This article was included in the "Sheridan Celebrates" booklet from September 26, 2015.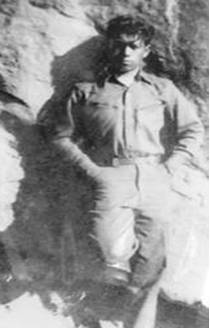 Sal was born on Feb. 9, 1931, in Pictou, Colorado, now a ghost town, located northwest of Walsenburg. Hewas baptized in St. Mary Church, Walsenburg; and received his First Holy Communion in Delagua, Colorado, no longer inhabited, northwest of Trinidad. Monday, Oct. 6, 2014. He married Daisy Gonzales in Oak Creek, Colorado, in April 14, 1951, and was married for nearly 59 years before her death in 2010.They had four children induding Joe of Boise, Idaho; Marie of Conifer; and Manuel and Juanita.
Sal was a custodian at Holy Name for seven years before his retirement some 15 years ago.Sal was a member of the 4th Degree Knights of Columbus, and was a charter member of the Holy Name Knights of Columbus Council; he was always very active in Knights events. For many years, Sal would pick up the food donated by parishioners and take it to theInterfaith Community Ministry Food Bank. He was an Extraordinary Minister of Holy Communion and an usher at the 8 a.m.Mass. He had been a member of the parish since 1960. He enjoyed landscaping, wrestling, the Broncos, and the Rockies.
Sal joins his beloved wife Daisy, son Manuel, daughter Juanita, parents, and sister Rose in heaven. He is survived by son Joe (Patty) Zuniga, daughter Marie (Bill) Robinson, daughter-in-law Robin, son-in-law Mike, 11 grandchildren, 13 great grandchildren, 7 brothers, 4 sisters, and numerous nieces and nephews.

---
About the Society
/ Board of Trustees / Historical Articles / Home Page
Meetings / Membership / "Sheridan Celebrates" / Other Links
Copyright © 2015 by the Sheridan Historical Society
All rights reserved