Vanessa Marie Gogue
October 13, 1983 - October 10, 2014
This article was included in the "Sheridan Celebrates" booklet from September 26, 2015.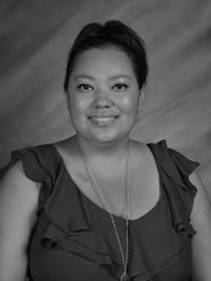 Vanessa was born on October 13,1983 and died following an illness a few days before what would have been her 31st birthday.
Vanessa graduated from North High School in Denver, and worked as an instructional paraprofessional at Alice Terry for six years. She also led computer-based instruction. Sheridan School District Superintendent Michael Clough said, "Vanessa Gogue was a valuable educator who faced adversity with a smile. She was endlessly kind and patient with children."
Added fellow teacher Raquel Aiken: "Vanessa found the good in difficult times and she found the happy in sad situations. She was always very grateful. She cared deeply about children and was never too busy to help others. She was truly dedicated to Alice Terry and the success of our students. She will be greatly missed but never forgotten."
"Vanessa faced each day, her illness, and all challenges with bravery and unwavering determination," said Alice Terry Elementary School Principal Joe Hayes. "Best of all, she did it all with a smile and in a selfless style that was just who she was daily. Vanessa loved spending time with her family and she was so committed to Alice Terry, the staff, and students that she treated all of us as a part of her family. Her absence has been felt by students and staff alike; she has left an indelible mark on all our hearts."

---
About the Society
/ Board of Trustees / Historical Articles / Home Page
Meetings / Membership / "Sheridan Celebrates" / Other Links
Copyright © 2015 by the Sheridan Historical Society
All rights reserved