David E. Tiech Sr.

New: September 1, 2019.

---
David E. Tiech Sr.
September 23, 1925 - June 4, 2019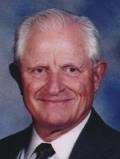 David was born on September 23, 1925 in Brooklyn, New York. He was the son of Irving I. Tiech and Edith Greenwood Tiech (nee Nicholson). David was of Austrian descent. At a young age, his family moved to upstate New York. He grew up in a house with no electricity and had a hand pump for water. Later on the family moved back to Flatbush, New York.
Mr. Tiech joined the army on July 7, 1942 during World War II at age 16, without graduating from high school. He had his parent's permission to join but was still underage. The recruiter let him slip by and he shipped out to Fort Knox. After basic training he joined mechanics school. His next assignment was a light tank battalion at Fort Hood in Texas. However, he would up as a medical detachment aid. In spite of his assignment, he qualified in the use weapons including a 37 mm tank gun. He also qualified in driving several vehicles including an M5 A1 light tank. In January, 1944 his battalion arrived in Liverpool, England.
Four days after D-Day, his battalion was deployed to France and landed on Utah beach, with the front lines just twenty miles inland. A few days later he came under fire while driving is commander in France, again while working in the medical corp. Later his unit arrived in Paris. While in Belgium he was transferred to a reconnaissance platoon and eventually wound up on the font lines. He was part of the Battle of the Bulge. Eventually he became part of the army of occupation. Suffice it to say, he survived World War II.
He returned home in January, 1946 and went back high school in New Jersey. He never finished high school but obtained his GED. He worked in construction and then reenlisted. During this enlistment, while in Alaska, he went to pilot school and fell just short of completing his solo flight because of bad weather. In November, 1948 he eloped and married his wife Trudy. After OCS he became a second lieutenant of armor in the US Army.
The Korean War began in July of 1950 and David received orders that would send him to Korea. He was a hero during the Korean War. In Korea, he was then a lieutenant in the 6th Medium Tank Battalion attached to the 24th Infantry Division. Five miles south of the 38th parallel, Tiech was monitoring radio traffic from the 8th Ranger Company. The company was in a battle, had been cutoff, and was asking for help. Defying orders to withdraw, Tiech stayed behind with four tanks. Tiech moved north with his four tanks. The rangers on Hill 628 got down to the tanks waiting in the valley. 65 rangers got on the four tanks and were taken out of harms way. "Not even the tank guns were visible with 65 guys draped on the armor." Captain James Herbert said "…Dave Tiech saved our lives…If it wasn't for him, we figure all of the survivors of the battle would have been killed or captured by the Chinese." His military service continued after Korea. He retired as an US Army Major on September 1, 1963. During his service he received several medals and awards including a Purple Heart.
Intending to move to California, David and his family ended up in Colorado. David was introduced to Sheriff Roy Vogt and became an Arapahoe County Deputy Sheriff in November 1963. It was at this time the Tiech family bought their first home He started with undercover investigations, worked a short stint in the jail, and then in 1964 he was assigned to patrol. While with Arapahoe County, David obtained his Associate Degree. After several years he obtained the rank of captain.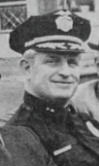 On December 24, 1970, Mr. Tiech was hired as the Police Chief for Sheridan. A 1972 picture is shown on the left. Mr. Tiech sought a new approach and image for the department. Tiech implemented a patrol mapping routine for the department. His goal was to have each street patrolled at least once during every shift. Tiech sought to end the speed traps in the city. That came when a picture was placed in a local newspaper showing a speed trap. The paper later acknowledged the picture had been taken over a year earlier. The chief had the police cars labeled with large yellow reflectorized signs so "people know we're not hiding."
The new patrolling technique started by Chief Tiech, resulted in the lowest crime rate in the prior three years. The department was increased to ten sworn officers. Beginning on July 1, 1971 the department started handling its own investigations. Previously the department handled traffic and the enforcement of city ordinances. Two new police cars were purchased and went into service in July, 1971. The administrative structure was clarified in the department. The department now had a chief, a captain, and a sergeant. The captain began handling the investigations for the department. Qualified reserves were reintroduced to the police department in 1972. Several issues arose in late 1973 and 1974 due to the chief's military style and method of operation. Chief Tiech resigned in September, 1974. David Tiech significantly transformed the department for the better during his tenure. It would be another nine years before Sheridan hired a chief of the caliber of David Tiech.
Mr. Tiech then went to work for the District Attorney's office as the coordinator of their new SCAT team for a couple of years. It was during this time he obtained his Bachelor degree. He later became a private investigator and worked in private security before finally retiring in 1990.
David passed away at home peacefully as he wished on June 4, 2019 at 93 years of age. David is survived by his sister Roselyn and sons David Jr. and Terry. He was predeceased by his son Thomas in 2002 and his wife Trudy in 2012. He is buried at Fort Logan National Cemetery.
Webmaster Note: A substantial amount of information for this article comes from a book written by
Mr. Tiech about his life: titled "Soldier, Policeman, Patriot." The book is available from Amazon.
---
Alice Terry / Fort Logan / Northgate / Maryville / Ora Oliver / Petersburg / Middle School / High School / District #2
About the Society
/ Board of Trustees / Historical Articles / Home Page
Meetings / Membership / "Sheridan Celebrates" / Sheridan Schools / Other Links
Copyright © 2019 by the Sheridan Historical Society, Inc.
All rights reserved