Presiliano "Pres" Albert Maez
December 1, 1999 - April 7, 2021
Presiliano Albert Maez passed was born on December 1, 1999 to Eugene Maez and Karla Najera.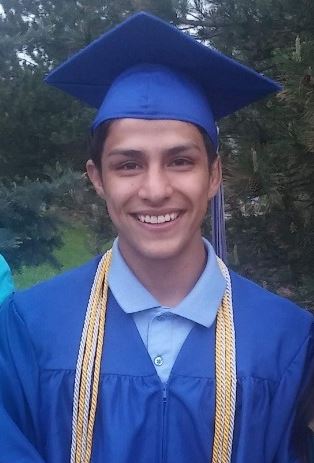 Pres Maez graduated with an Advanced Diploma Cum Laude from Sheridan High School in 2018. He was a member of the National Honor Society.
Pres loved conversations that inspired thought, skateboarding, wrestling, playing chess, soccer, dancing, video games, guitar, piano, cooking and many other things. His family described him as very funny, loving, goofy, understanding, loyal, intelligent, and caring.
"The little things he would do for people like defending kids that would get bullied in school, playing with kids, teaching them wrestling and he worked at the Boys and Girls Club, there was a lot to him," his father said. "He was a gaming geek, a philosopher." "He started wrestling at probably 3 years old, he was that little chubby sucker and wrestled all the way through one year of college," Eugene said. "He went to regionals for club wrestling and he took the regional championship and was ranked number 10 in the nation."
"Pres was an honor student and went 12-5 as a sophomore wrestling for the Colorado State University club team during the 2019-20 season." Pres took 1st place at the regionals in Las Vegas, Nevada that season.
Pres was tragically killed in a multi-vehicle crash in Fort Collins. He was skateboarding home from his job at the Boys and Club when he was struck and killed.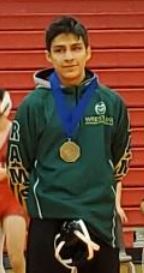 A GoFundMe was organized by Michael Encinas to cover Pres' funeral expenses and raised $40,350 from his family and friends. Most of which was contributed within one day. "Pres made a tremendous impact on all those lucky enough to know him and leaves behind many grieving in sorrow and loss for a life tragically cut short," wrote Encinias.
A particularly poignant tribute was provided by Catlynn Carrizales. "Presiliano was an amazing leader and man. He taught me multiple things, showed me how to shoot a basketball and play dodgeball. One day I was sitting crying about not thinking I was enough or good enough to play sports. He shared with me that women are just as strong as men and that I could do anything I put my mind to. He shared a lot in his life achievements and awards and anything that made him feel special. He encouraged me to do Youth of The Year a program at Boys and Girls Club. He helped me write a speech and share it about my club story. He inspired me to show leadership and work hard every day. We had conversations about my worries about my struggles and he was always there with open arms and ears. We would be playing dodgeball and Pres would do cartwheels to avoid getting hit with the balls. He showed me and inspired me to be a great person."
In a rare occurrence, a candle light vigil was held on April 17, 2021 for Pres in the Sheridan stadium.
Funeral arrangements included "Visitation" at the Romero Family Funeral Home & Ft. Logan Mortuary in Lakewood. A Catholic Mass was held on April 20, 2021 at St. Rose of Lima Catholic Church in Denver. Attendance was limited to family because of the ongoing Covid-19 pandemic. A reception followed at the Eclipse Event Center in Denver.
He is preceded in death by his great-grandparents Frank and Lupe Bernal, Secundino and Guadalupe Guzmán; Presiliano and Esther Maez; and uncle Joel Batres. He is survived by his significant other of 7 years Shaylee Moreno; parents Eugene and Karla; siblings Karla and Carlos Maez. His father Eugene Maez was a wrestling coach at Sheridan High School from 2013 - 2019. His mother Karla Najera currently serves on the Sheridan School Board.

---
Source information:
Nicole Fierro, "There was a lot to him", KDVR - Fox Denver 31 - 2 News, CSU wrestler killed in crash remembered by family and friends FOX31 KDVR, April 11, 2021.
Obituary, Romero Family Funeral Home, Presiliano "Pres" Albert Maez Obituary - Visitation & Funeral Information (romerofuneralhome.com), April 19, 2021.
Brian Jones, "Wrestler Dies…", PopCulture.com, Wrestler Dies After Being Hit by Multiple Cars While Skateboarding (popculture.com), May 2, 2021.

---
About the Society
/ Board of Trustees / Historical Articles / Home Page
Meetings / Membership / "Sheridan Celebrates" / Sheridan Schools / Other Links
Copyright © 2021 by the Sheridan Historical Society, Inc.
All rights reserved