Ronald L. Carter
August 11, 1955 - October 14, 2019
Updated: October 26, 2019
Ron was born the oldest child of Bill and Dorothy Carter. Ron grew up in Sheridan attending Petersburg Elementary, Sheridan Junior High, and Sheridan High School, graduating in 1974.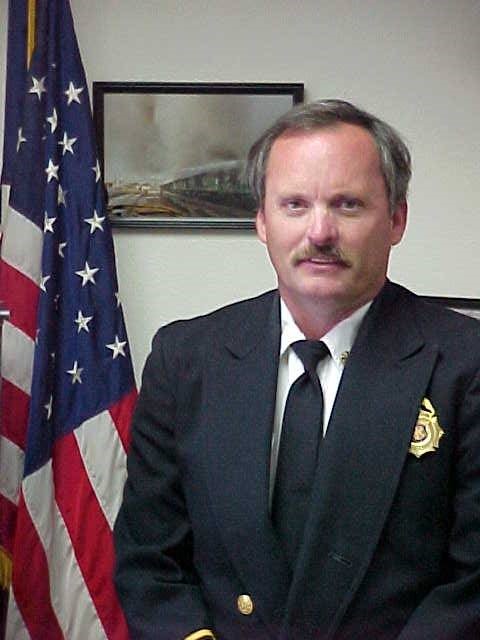 Ron became a volunteer fire fighter for the Sheridan Fire Department in 1973. In 1981 he became part of the paid staff. He had already qualified as an Emergency Medical Technician (EMT) while he was a volunteer. He progressed through the department as a Lieutenant, Captain, and eventually Chief of the Department. He served as an interim Chief for six months during 1987. He became the permanent Chief in 1995 and served in the position until his retirement in October 2009. In total, Ron served in the fire department for 36 years. Twenty-eight years as a paid firefighter. The longest time of any paid member of the department in Sheridan history. Maurice Nesbitt served 53 years as a volunteer member, there is a city park named after Maurice. Maurice was never paid. The city subsequently contracted with Denver for fire protection services in 2010. The service from Ron came with more than his fair share of frustration, anguish, and pain over the years. With all of that and after retiring, Ron continued his service to the community.
Ron had been a member of the Sheridan School board since 2001 and was on the board for 16 years until 2017. The last several years of which he was President of the Board. As president of the board, Carter led the successful mill levy campaign that resulted in the construction of Fort Logan Northgate School and supported district wide improvements to remove the district from the state's accreditation watch.
"It was an honor and a pleasure to serve on the School Board with Ron, and I learned a great deal from him. He was a dear friend, a quiet leader, and a dedicated public servant who never sought personal credit," said current board president Bernadette Saleh, whose service overlapped with Carter's. "He loved the children of Sheridan and enjoyed watching them learn-and flourish. Whenever we toured schools or had students in our meetings, Ron had a smile on his face. He viewed every discussion and decision we made regarding school and district policy through the lens of what was best for kids. The Sheridan school district would not look the same today had he not been here, giving of himself so selflessly. Ron's passing is a loss to the community and he will be sadly missed."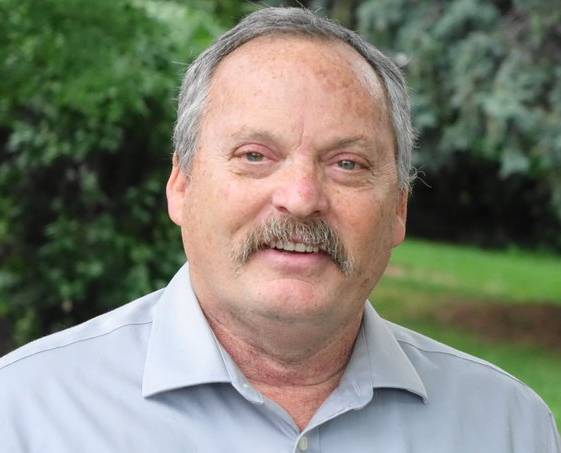 Added Superintendent Pat Sandos: "Ron Carter was a great leader for education and a terrific role model of board stewardship and community involvement. As a volunteer, he gave years and years of his time to Sheridan students and always did so with an open heart and an open mind. He was a model of civility and his legacy of even-handed leadership will shine for years and years to come."
In total he served the Sheridan community for 44 years. A staggering accomplishment by any definition. "I have known Ron for over fifty years. Ron was a person for which I have a high degree of admiration and respect for what he contributed to the community," said Roger Rowland of the Sheridan Historical Society.
Ron enjoyed woodworking crafts, hunting trips, camping, grilling out, working on his hot rod, or playing trains with his grandchrildren and great grandchildren. Ron was avid model trains hobbyist.
Ron passed away early in the morning of October 14, 2019. Ron is survived by his wife Mary, father Bill (Bill passed away on October 21, 2019), sisters Leslie (Don) Smith and Brenda (Michael ) Robinson, and brother Tom (LuAnn) Carter. His children Adam and Jason Carter; two step-children Sharron Brand and Tom Rosevear; grandchildren Melissa Schlict, Ricky, Andy, and Jacob Rosevear; and great-grandchildren Michaela Brand and Jarek and Killian Rosevear. He was predeceased by his mother Dorothy in 1999.
A memorial service will be held in the spring.


Note: A separate article on the Carter family is included on this website.
The article can be reached by clicking the following link: Carter Family.
---
About the Society
/ Board of Trustees / Historical Articles / Home Page
Meetings / Membership / "Sheridan Celebrates" / Sheridan Schools / Other Links
Copyright © 2019 by the Sheridan Historical Society, Inc.
All rights reserved