Sheridan Historical Marker #3

This page was created: September 19, 2013.
---
This marker was placed by the Sheridan Historical Society at the end of South Clay Street on the south side of Bear Creek on August 31, 2013.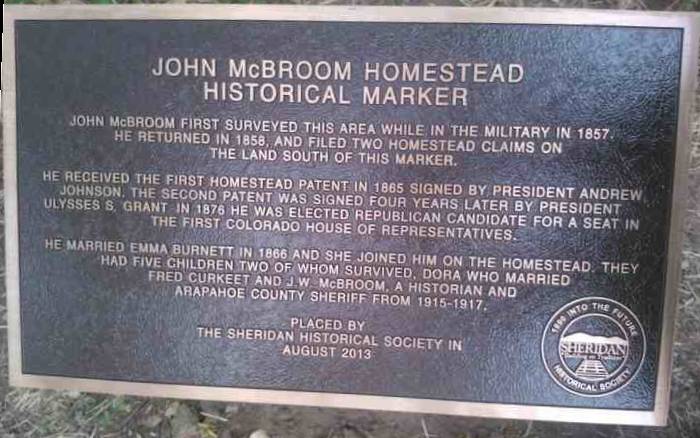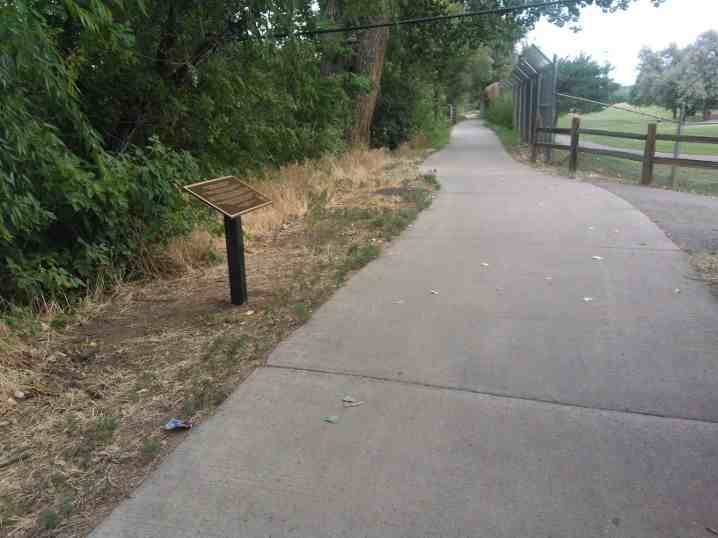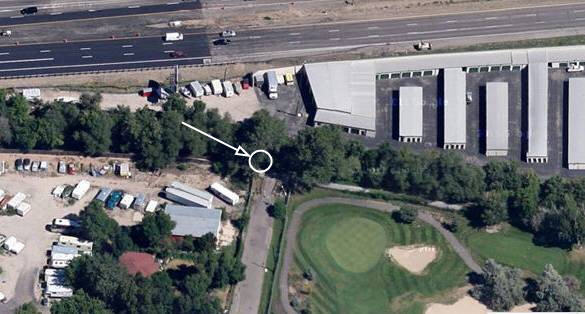 Overhead arial picture of marker location.
Text on marker #3:
"John McBroom Homestead Historical Marker
John McBroom first surveyed this area while in the military in 1857. He returned in 1858, and filed two homestead claims on the land south of this marker.
He received the first homestead patent in 1865 signed by Present Andrew Johnson. The second patent was signed four years later by President Ulysses S. Grant. In 1876 he was elected Republican candidate for a seat in the first Colorado House of Representatives.
He married Emma Burnett in 1866 and she joined him on the homestead. They had five children two of whom survived, Dora who married Fred Curkeet and J. W. McBroom, a historian and Arapahoe County Sheriff from 1915-1917.
Placed by the Sheridan Historical Society in August 2013."
---
About the Society
/ Board of Trustees / Historical Articles / Home Page
Meetings / Membership / "Sheridan Celebrates" / Other Links
Copyright © 2013 by the Sheridan Historical Society
All rights reserved