"Sheridan Celebrates"

2022 Grand Marshal

This page updated: September 23, 2022.
---
Randy Mourning
By Jean Ray, Live Joi Communications
Long time city employee named as 2022 parade Grand Marshal
The Sheridan Celebrates Fun and Games Grand Parade on Saturday, September 24, will honor one of the most deserving Grand Marshals to date, Randy Mourning. Randy has worked in the City of Sheridan since 1987, serving the community even before the first Sheridan Celebrates event took place in 1990. He has actively participated in every single event for the last 30 years.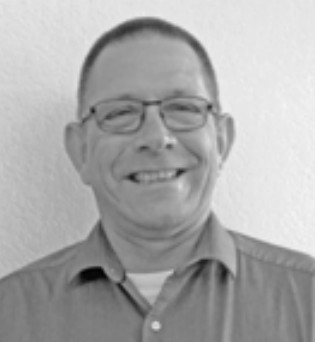 Randy grew up in the neighboring community of Littleton. In 1981, he married his lovely wife, Dianna. They took residence in Sheridan and they have lived in the City ever since. Dianna's roots go back even further than Randy's, as she grew up in Sheridan and graduated from Sheridan High School in 1976. Dianna's son, and Randy's stepson, Joshua, also graduated from Sheridan High School.
But it's not Randy's history in Sheridan that so significant, it's his service. Randy has been behind the scenes of every single Sheridan Celebrates event. He directs the preparation and clean-up of both the parade and festival.
The Grand Parade route has changed several times over the last 30 years and Randy and his crew have accommodated these changes ensuring safe participation for parade entrants and enjoyable viewing for attendees.
Randy also directs the groundwork at City Hall before Festival Day. He and his crew collaborate with the event coordinator on festival logistics. Making certain that all the things that need to happen before the public arrives occur. The lawn needs to be prepared for the exhibitor's inflow with electricity and water available. The stage and reviewing stand must A True Sheridan Success Story Exemplifies 2019 Grand Marshals be erected in the best location to maximize the enjoyment of visitors. There's a lot that goes on before Sheridan Celebrates parade and festival and Randy plays an integral part.
In addition to his dedication to Sheridan Celebrates, Randy has served Sheridan in other capacities. He was a volunteer firefighter for 13 years, retiring in 2000. He also coached with Riverside and Sheridan Schools soccer teams. He was the assistant coach when the Sheridan High School boys' soccer team won the Colorado state title in 1993 and were runner's up in 1994.
So how does it feel to be the Grand Marshal of the Sheridan Celebrates Parade? When asked, Randy's response was "It's a big honor! It's really special to be recognized for all the years of my involvement with Sheridan Celebrates and the City. It's nice to be in the ranks with Cliff Mueller, Bill Carter and Dallas Hall, plus all the other dedicated volunteers that have made Sheridan Celebrates so successful."

---
Past Year Themes and Grand Marshals
About the Society
/ Board of Trustees / Historical Articles / Home Page
Meetings / Membership / "Sheridan Celebrates" / Sheridan Schools / Other Links
Copyright © 2022 by the Sheridan Historical Society, Inc.
All rights reserved.