"Sheridan Celebrates"

2019 Grand Marshal

This page updated: February 21, 2019
---
James A. Holmes
By Jean Ray, Live Joi Communications
1981 Sheridan High School graduate named as 2019 parade Grand Marshal
With the 2019 Sheridan Celebrates theme, "Sheridan Celebrates Tall Tales & True Stories," the organizing committee focused on selecting Parade Royalty whose story represents the true goodness of living and raising children in the Sheridan community. On September 28, 2019 James Holmes, a 1981 Sheridan High School graduate, will be honored as the Grand Parade Marshal. For the first time in history, there will also be a Grand Parade King and Queen, James' parents Kenny and Jerry Holmes.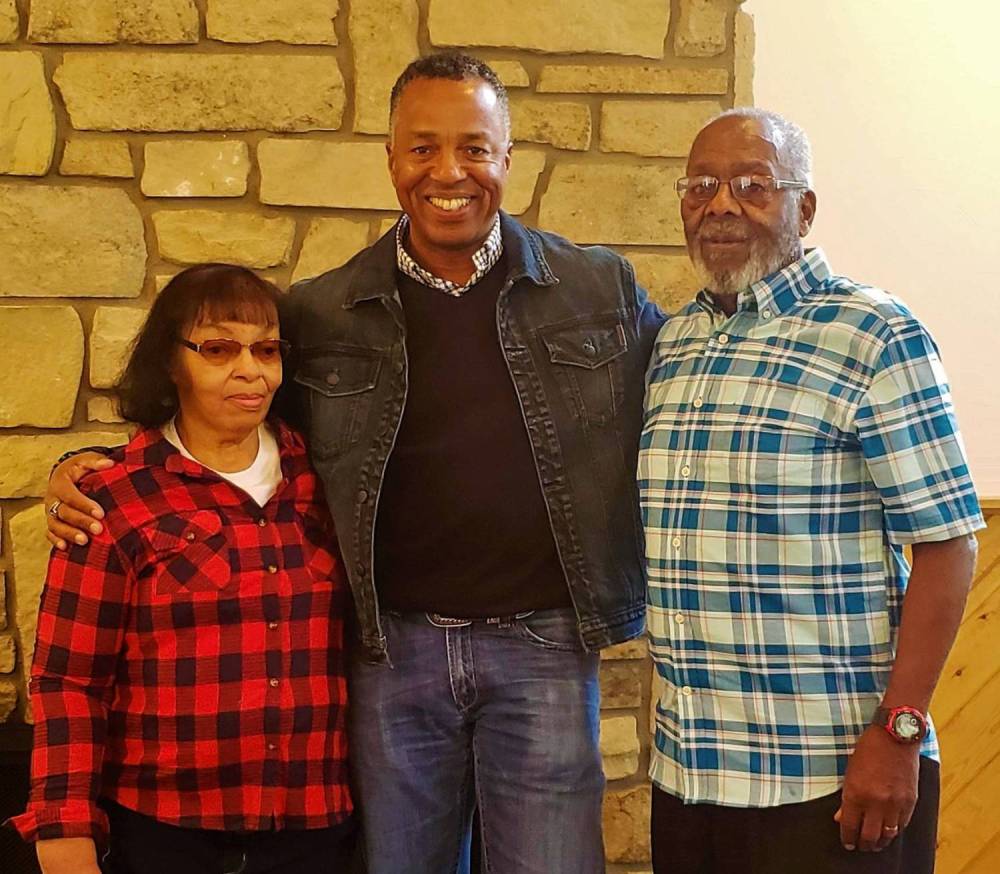 An industrious guy, Kenny Holmes started working at the Black Gold gas station, originally on the corner of Oxford Avenue and Santa Fe Boulevard, at age 13. A graduate of Englewood High School, Kenny was employed at Black Gold for 27 years until the highway was widened and the station removed. Kenny met his wife, Jerry, on a blind date and they were married in 1960. It was Jerry's extended family that brought the Holmes to Sheridan. They purchased their first home here 56 years ago. They have never left. Kenny was a member of the Arapahoe County Planning Commission and ran for the Sheridan Mayor's Office in 1968.
James Holmes, the second child of Kenny and Jerry, was positively influenced by his childhood adventures in the Sheridan community. One of his continued greatest interests is racing, both cars and horses. A friend of the family owned the Englewood Speedway and James spent a lot of time there learning about cars and eventually racing. Additionally, he and his grandfather would often stop by Centennial Racetrack and catch the late afternoon horse races. James still owns horses and had an equestrian entry in the Sheridan Celebrates parade for the last two years.
James also enjoyed exploring Bear Creek and the abandoned Fort Logan Military Barracks. "There was always something to do whether I was at the racetrack or Bear Creek or in the barracks. My best friends are the people I grew up with. Time doesn't change those deep friendships." The Holmes family all agrees that Sheridan is a safe place to raise a family with "good, friendly supportive neighbors." James shared that his father's time at the gas station meant that "he knew everyone in town. Not to say we didn't get in any trouble, but I always thought twice about the things I did knowing that someone might tell my dad."
James and his parents are excited to be part of the Sheridan Celebrates Parade. "I owe this community a great debt and if I can make the celebration extra special it's just a little something I can give back. I am also thrilled to be doing this with my mom and dad, representing our entire family."
Webmaster Notes: James is the CEO and Executive Director of the Cherokee Ranch & Castle Foundation. He is also a trustee of the Denver Art Museum. This year's parade starts at 11:00 am.

---
Past Year Themes and Grand Marshals
About the Society
/ Board of Trustees / Historical Articles / Home Page
Meetings / Membership / "Sheridan Celebrates" / Sheridan Schools / Other Links
Copyright © 2019 by the Sheridan Historical Society, Inc.
All rights reserved.