"Sheridan Celebrates"

2018 Grand Marshal

Updated: April 26, 2018.
---
Brenda Sandoval
By Jean Ray, Live Joi Communications
Sheridan school district employee named as 2018 parade Grand Marshal
With the 2018 Sheridan Celebrates theme, "Sheridan Celebrates Trikes, Trains & Automobiles," the organizing committee was focused on selecting a Grand Marshal that would represent community transportation. There is no better candidate for this honor than Brenda Sandoval. Brenda grew up in Sheridan and graduated with the first class out of the "new" Sheridan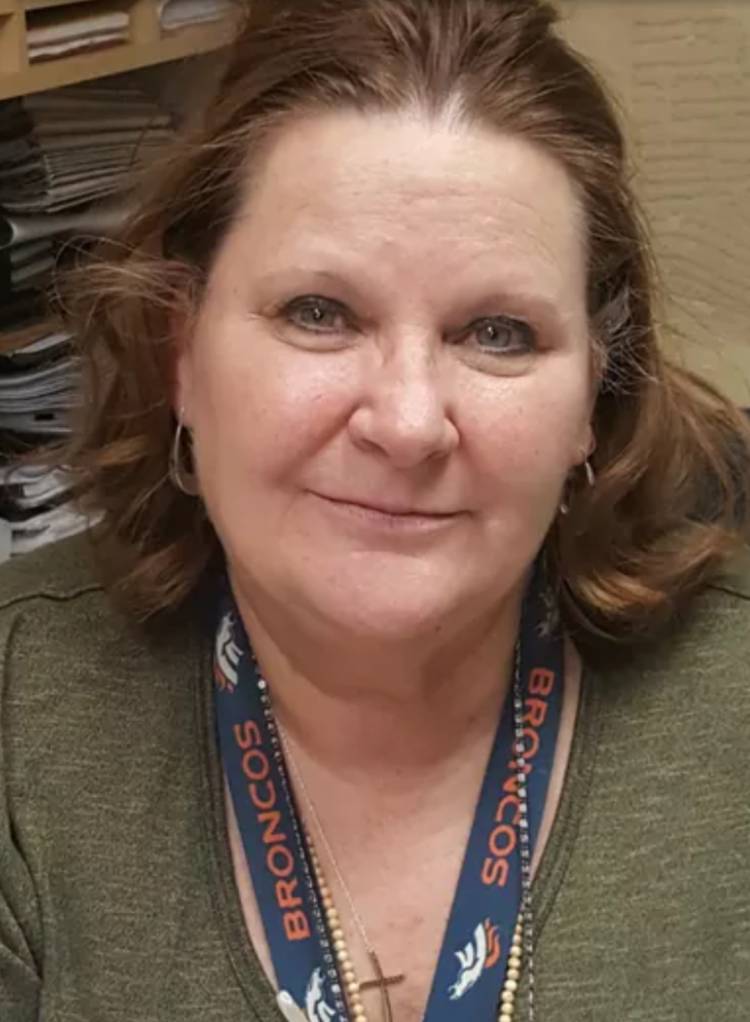 High School in 1973. After high school, Brenda lived in Sheridan until 1978, working at Cinderella City Mall. Then she got married and stayed at home raising four children. Much of her family remains in Sheridan with many of her nieces and nephews attending Sheridan Schools.
After her kids grew up a bit, Brenda landed several jobs in office environments, giving her terrific experience for her current position with the Sheridan Schools Transportation and Maintenance Department. She started her Sheridan Schools employment in October 1998 as secretarial support for two departments, transportation and business. These two part-time positions provided Brenda with almost full-time employment. The success and growth of Sheridan Schools made it clear that more help was needed in both departments. Brenda chose Transportation and Maintenance. She has been the backbone of this department for many years doing everything from driving special education students to scheduling custodial operations.
The construction of the new Fort Logan Northgate School resulted in more changes to Brenda's position. The Director of Facilities, Cyndi Wright, had an increased workload interfacing with the contractors for the new school construction. Brenda's well-honed skills and can-do attitude were needed. She was promoted
to Administrative Assistant to the Director of Facilities.
Brenda was amazed to be named the 2018 Grand Marshal of the Sheridan Celebrates Trikes, Trains & Automobiles Parade that will take place on Saturday, Sept. 29. "I was surprised when asked to serve as the Grand Marshal. I do my job the best that I can and I am honored that this was recognized." Brenda shared that she
has participated in the Grand Parade on three separate occasions. Fulfilling her dedication to Sheridan Schools, "I stepped in at the last minute to drive students when no other vehicles could be found." When Brenda reflected on her many years living and working in the Sheridan community, she commented, "Sheridan
has become more diverse with so many more people. There's also much more traffic than when I was a kid. But the City's investment in the street repairs is really making a difference."

---
Past Year Themes and Grand Marshals
About the Society
/ Board of Trustees / Historical Articles / Home Page
Meetings / Membership / "Sheridan Celebrates" / Sheridan Schools / Other Links
Copyright © 2018 by the Sheridan Historical Society
All rights reserved.