"Sheridan Celebrates"

2015 Grand Marshal

This page updated: October 3, 2015.
---
Longtime Ladies of Sheridan Tapped as Grand Marshals - - - - -
Mary Lewis
The Sheridan Celebrates Committee sings the praises of the 2015 Parade Grand Marshals, Mary Lewis and Bonita Hutcheson. In keeping with the 2015 theme, "Sheridan Celebrates Music, the Universal Voice," there was no better candidate for one of the Grand Marshal positions than longtime Sheridan High School instructor, Mary Lewis. Lewis will complete 24 happy years at Sheridan High School in June 2015. She has spent the bulk of her career at Sheridan High due to the "caring feeling" that is so abundant between both the students and the faculty. "Sheridan High School feels like a family. The faculty is close-knit, and the students take care of themselves and each other."
Obtaining her Bachelor's degree at the University of St. Francis in Joliet, Illinois, Lewis stayed there and taught for her first four years. She came to Colorado to pursue her Master's degree which she procured at CU Boulder. Landing a job at Holy Family Catholic High School, Lewis instructed there for one year and was then recruited to Sheridan High. She has been there ever since. "I especially appreciate the small school environment where kids get to participate in so many different activities. This is not true on larger high school campuses."
When approached to serve as a 2015 Sheridan Celebrates Parade Grand Marshal, Lewis was flattered. "It pleased me to know that the community thinks highly of my work and it is a nice honor that has been bestowed upon me." Lewis truly enjoys the "fun family get-together" that is part of the annual Sheridan Celebrates Parade and Festival.
---
Bonita Hutcheson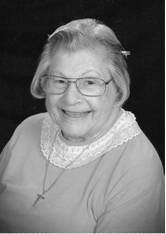 The second 2015 Sheridan Celebrates Grand Marshal is longtime Sheridan resident and community historian, Bonita Hutcheson. Hutcheson came to Sheridan in 1963 with her husband, Ord Hutcheson, to raise their family. Two of her daughters and her son graduated from Sheridan High School. In 1987, Hutcheson was elected to the position of City Clerk. She served in this capacity for 14 years. This was a busy position and her girls learned to be independent while she worked. Oftentimes, her daughters would prepare the dinner while Hutcheson was attending City Court proceedings. When the Sheridan Celebrates Committee began in 1990, to commemorate 100 years since the city's founding, Hutcheson was one of the original members, serving as Treasurer for about 15 years.
Through her service as City Clerk and Sheridan Celebrates Committee Treasurer, Hutcheson heard many fascinating stories about the establishment and growth of the City of Sheridan plus interesting anecdotes about the neighboring Fort Logan. When the Sheridan Historical Society was established in May 1991, Hutcheson joined this group to "keep the history of the city alive. Young people have little knowledge of Sheridan's past. Longtime residents have much to share and it needs to be recorded." And record this past is just what Hutcheson did. With the assistance of her daughter Thea and other committee members, a historical booklet has been produced every year and is distributed at the Sheridan Celebrates festival.
"I was stunned when asked to be the 2015 Sheridan Celebrates Parade Grand Marshal, shared Hutcheson. I did not expect it and feel that Sheridan Celebrates is so important. It brings the community together to celebrate everything wonderful about our city."
Sheridan Celebrates Chair, Tara Beiter-Fluhr commented "It is fitting that we would honor these two outstanding ladies as the 2015 Grand Marshals. Both have contributed so much to the rich culture present in Sheridan today. We are so very grateful for the longtime service."

---
Past Year Themes and Grand Marshals
About the Society
/ Board of Trustees / Historical Articles / Home Page
Meetings / Membership / "Sheridan Celebrates" / Sheridan Schools / Other Links
Copyright © 2015 by the Sheridan Historical Society
All rights reserved.