"Sheridan Celebrates"

2012 Grand Marshals

This page updated: October 3, 2015.
---
Richard Weston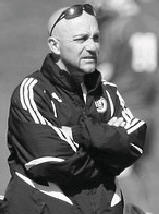 The Sheridan Celebrates Committee made a goal by landing longtime Riverside Soccer Coach and current Director of Soccer, Richard Weston as the 2012 Parade Grand Marshal. Weston is a perfect fit for the 2012 theme, "Sheridan Celebrates Active Lifestyles." Thrilled to be chosen to lead the 2012 parade, Weston said, "It's all about the community and being together as one. Uniting with community youth, we can build more understanding in the City of Sheridan and expand compassion across the nation."
Weston, a lifelong soccer enthusiast and former professional player, holds several coaching licenses including UEFA A License, NSCAA Advanced National License, National Youth Coaching License and Colorado State Staff Coach U5-U8. As the Director of Soccer, one of his most esteemed responsibilities is to foster the athletic skills of young people and garner them higher education scholarship opportunities, assisting them to forge a stable and fulfilling future. He has been involved with the Riverside Soccer organization, which calls the Fort Logan fields home, since the summer 2004. Last year was the first year that Riverside participated in the Sheridan Celebrates Parade and their float won a prize.


---
Jack Eastman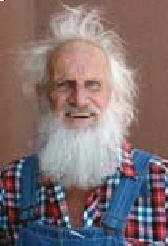 Jack Eastman grew up in Los Angeles and moved to Sheridan 42 years ago to work for Martin Marietta. Although he rode a bicycle as a child, his real interest and enthusiasm was fueled by his coworkers at Martin Marietta. "Everyone in my department was an avid cyclist," states Eastman. "I started in a carpool with a guy who owned a pickup truck. He would drive me in the morning, and then I'd ride home. If the weather was bad, I threw my bike in the back and he would give me a ride home." Things change and people switch departments and before he knew it, Eastman was trekking to and from work, a 31-mile round trip, most days on his bike. During his 37 years at Martin Marietta, Eastman cycled about 4,800 miles per year. "When I was retiring five years ago, a colleague told me I would slow down and get fat," shared Eastman. Although he has slowed down to an average of 2,300 miles per year, he is anything but fat.
In addition to cycling, Eastman walks to Sheridan Public Library twice weekly to utilize the public computers. He occasionally engages in cross-country skiing and has climbed about a dozen of Colorado's "fourteeners." He has been actively involved with the Denver Astronomical Society and the University of Denver's Chamberlin Observatory and their 20-inch Clark/Saegmuller refracting (lens) telescope, circa 1894. When asked why he was interested in being a Sheridan Celebrates Grand Marshal, Eastman replied, "I have participated peripherally in the past and thought it would be fun to be more closely involved."


---
Past Year Themes and Grand Marshals
About the Society
/ Board of Trustees / Historical Articles / Home Page
Meetings / Membership / "Sheridan Celebrates" / Sheridan Schools / Other Links
Copyright © 2015 by the Sheridan Historical Society
All rights reserved.