"Sheridan Celebrates"

2006 Grand Marshal

This page updated: October 16, 2015.
---
Art Wollenweber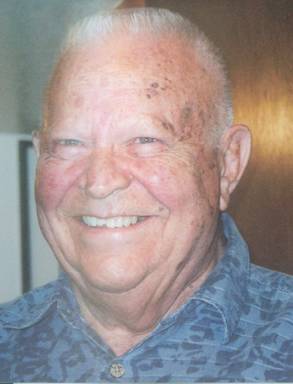 Art Wollenweber started with the Sheridan school system in 1956 as a high school coach for three sports and teacher. He laughs as he tells that he also drove the bus occasionally. His salary was $3,000 per month and he wore many hats during the years including, but not limited to, coach, teacher, athletic director, and of dean of students.
Art graduated from the University of Northern Colorado in 1951, got his masters in 1952, played pro baseball with the Cardinal organization, went into the military and then played with the Colorado Springs Sky Sox.
One of Art's proudest accomplishments was the free Summer Baseball Program that he formed in 1956 with the help of John Stanfield, whom Art calls, "the greatest man in Sheridan." He went on to say that "Stanfield served as head of the school board and fire chief, but still took time to raise money to start the summer program." Wollenweber was proud that one of his summer students, Bob Bote, went on to coach 35 years at Niwot High School winning seven or eight championships and giving credit to the concept that Art started in Sheridan.
The 10 week summer program served children from nine to 18 years. Art confesses that if one under nine showed and wanted to play, they weren't turned away. The first year started out with 35 kids and the last six to seven years had 450 in attendance. It was mainly Sheridan children, but extended out into Littleton, Lincoln High School etc.
Art felt strongly that kids should learn to play more than one position on the team. This training greatly assisted the high school baseball team with advance training. Seven or eight went on to make it on the Sheridan baseball team. Art said that he still runs into kids who did not make the team in high school, but still felt it was the most wonderful thing that every happened to them. He had one student who ended up pitching in the major league.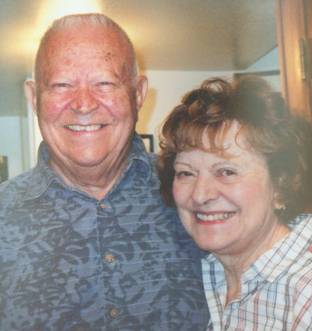 In approximately 1961 South Suburban Parks and Recreation District began funding the equipment and Art's salary. South Suburban charges for their programs, but Art fought to keep the fees low. They finally settled on $2 for the 10 week program and if the family could not afford to pay the $2 something was worked out.
Art and Louann were married in 1952 and have four children, one girl and three boys. The two youngest graduated from Sheridan and one son, Kurt, went on to become coach, assistant principal and principal in his father's footsteps.
Art speaks with great love and respect of his wife Louann as he says, "she had full responsible of raising the family when I was away in the military, and she did a great job."
Without hesitation Wollenweber said the biggest thing in his and Louann's life was when he became a born again Christian. He added, " I feel strongly that God gave me the experience of being in the military so I could learn discipline and playing ball so I could be a coach. Everything was moving toward my coaching kids."
On Sept. 27, 2006 Art and Louann will celebrate their fifty fourth wedding anniversary and Art's comment was, "she's the love of my life."
Art Wollenweber, CHSAA Hall of Fame, Class of 2015
Art Wollenweber - Bio
---
Past Year Themes and Grand Marshals
About the Society
/ Board of Trustees / Historical Articles / Home Page
Meetings / Membership / "Sheridan Celebrates" / Sheridan Schools / Other Links
Copyright © 2015 by the Sheridan Historical Society
All rights reserved.